In an effort to reduce fraudulent use of emails, the emails are not linked. Please copy & paste and then remove the brackets [ ].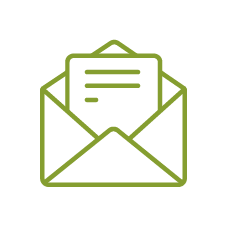 CEO and the Friends of the Countryside Team
CEO & Secretary General
Thierry de l'ESCAILLE  thierry.delescaille[@]elo.org
FCS Coordinator
Jehanne de DORLODOT VERHAEGEN  coordination[@]elo.org
FCS & YFCS Events Coordinator, Welcoming Estates Website & FAMIGRO
Sophy SMITS VAN OYEN – MALTZOFF events[@]elo.org
FCS Coordinator for Spain and Portugal
José Mª GÓMEZ-ACEBO ROSAS jose.gomezacebo[@]elo.org
Brussels Office
Director of Business Development & Finance
Anne MARCHADIER  anne.marchadier[@]elo.org
Director of Scientific  Research and Specific Programs
Jurgen TACK  jurgen.tack[@]elo.org
Director-European affairs with European Parliament, Co-secretariat "Biodiversity, Hunting, Countryside" Intergroup, Coordinator AgriLife Project
Delphine DUPEUX delphine.dupeux[@]elo.org
Director for Member States Affairs, Forum for the Future of Agriculture Programme Director, CountrySide Magazine Chief Editor
Emmanuelle MIKOSZ emmanuelle.mikosz[@]elo.org
Special Advisor
Alain SCRIBAN   alain.scriban[@]elo.org
Specail Advisor, COO Wildlife Estates Label
Konstantin KOSTOPOULOS  konstantin.kostopoulos[@]elo.or
Departments
Accountancy
Naseer OLFAT & Benny TILLEUL
accounting[@]elo.org

Administrative Assistant
Adriana ESCUDERO elo[@]elo.ORG
HR Office Manager 
Sylwia KWIECINSKA sylwia.kwiecinska[@]elo.ORG
Policies Director for EU Agriculture & Forestry Policies
Ana ROCHA ana.rocha[@]elo.org
Projects & Activities
European Bee Award
Anne-Sophie MULIER communication[@]elo.org
European Tree of the Year Award
Adam HOLUB  adam.holub[@]elo.org
FAMIGRO Award
Sophy SMITS VAN OYEN – MALTZOFF events[@]elo.org
RISE Foundation
Janez POTOČNIK  janez.potocnik(@)risefoundation.eu
Soil and Land Management Award
Emmanuelle MIKOSZ emmanuelle.mikosz[@]elo.org
Wildlife Estates Label, Natura 2000
José Mª GOMEZ-ACEBO ROSAS  wildlife[@]elo.org
Welcoming Estates Website – WEW
Sophy SMITS VAN OYEN – MALTZOFF events[@]elo.org
Access to FCS Brussels Office

By train
The ELO offices are located less than 2 minutes on foot from the Schuman railway station. The train is certainly the best way to arrive in the city center and the EU institutions. Brussels is furthermore served by a large railway network, from which the main lines come from Liège, Lille, Namur, Antwerp, Cologne, London, Paris and Luxembourg.
Taxis are also available in front of the stations, in case you have to reach an hotel or a place outside the city center.

By car
If you arrive with your own car, you can leave it in the underground paying carpark whose entry is located on the left on the Rue de la Loi / Wetstraat, just before the crossroads with the Rue de Trèves. Normally it is difficult to find a parking space near our offices.

For complete journey planning (timetable and fares) visit the belgian national railways web site (SNCB).

By subway
Find here a complete map of the Brussels subway. The one-way ticket gives you the right to travel.

By plane
If you arrive at Brussels International Airport (Zaventem), follow the signs to the train station. There is a direct train to Brussels Schumann. From there it is a 5 minute walk to the office.

Take any train to Brussels Central station, and there take the subway to the subway on line 1B to Stockel/Stokkel or 1A to Hermann-Debroux, and get off at the Maelbeek station.