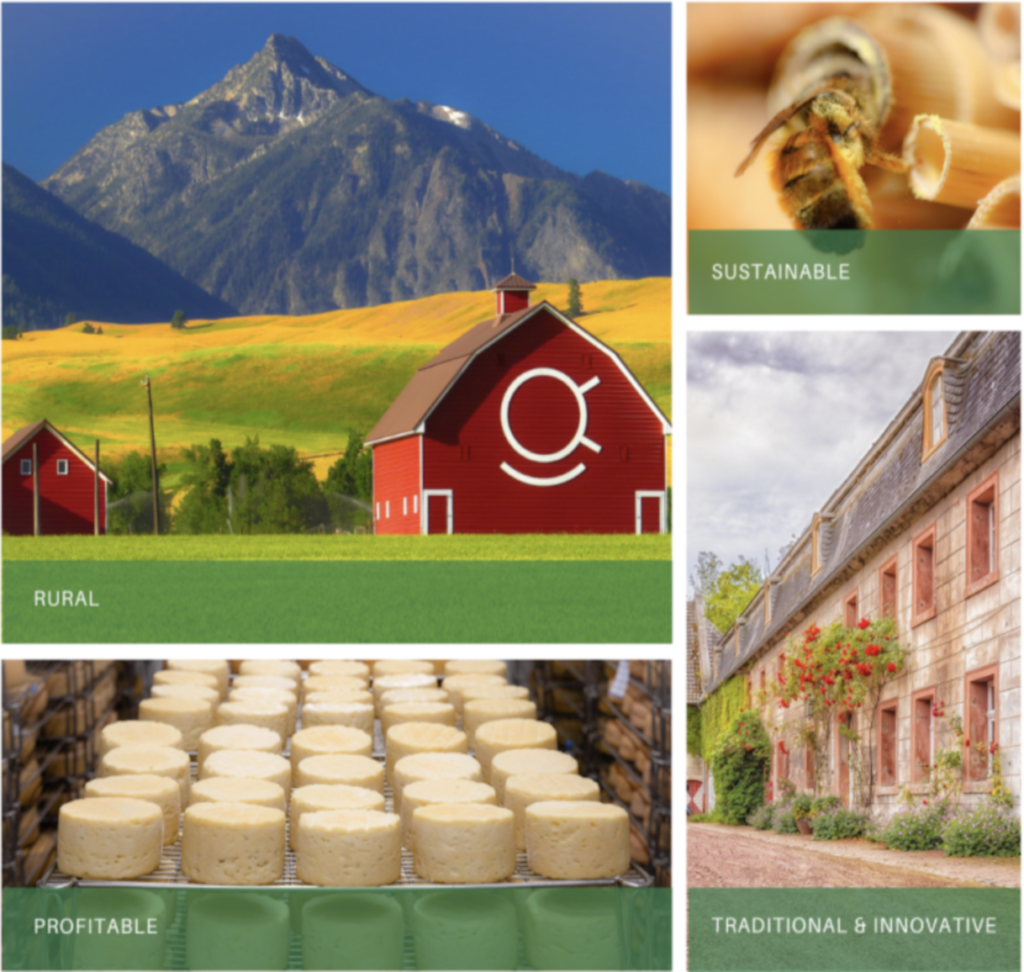 YFCS announces the winner of the
2022 FAMIGRO AWARD! 
Congratulations to Karl-Ludwing von Poschinger and his Gut Waltesteig estate in Germany for innovative changes made.
http://www.gut-waltersteig.de/
Congratulations also to the runner-up : David Lenin at Gårdsfisk in Sweden
https://www.gardsfisk.se/
** BIODIVERSITY, HUNTING, COUNTRYSIDE" INTERGROUP ** 
Delivering the Nature Restoration Law  for rural stakeholders and biodiversity. 
**The 2022-2023 edition of the Soil Award is now open!**
Please head to the Soil Award page here for the Application Form. 
Spread the Word!
Deadline : January 15 2023
Applications are open for the 2023 edition of the FAMIGRO AWARD that rewards the best rural entrepreneurship project in Europe.
Deadline : March 1, 2023 
Details : [email protected]
**Intergroup on Biodiversity, Hunting Countryside**
**Online event on Dynamics of Agriculture for a Lively Countryside**
**June 22 2021 at 16h-18h CEST**
The Intergroup would like to explore ways and remedies for the agriculture and farming profession to thrive and face the future challenges to improve EU sustainability.
**Life+ "Land Is For Ever"**
**Monday June 7 2021 – 15h-17h CEST**
Final conference on private land conservation
For more details and registration, please click here
**1st Farming Biodiversity Summit** and 
**ELO Solutions Workshop**
All recording of the events are available here on the FFA website.
**FFA2021 Regional Portugal**
All recordings of the event are available on the FFA website. Key subjects included farming practices in Southern Europe with sustainable water use and farmland habitat management and increasing sustainability standards through trade deals.
The FFA website also shows recording of the  Solutions Workshop where genomic techniques and climate change were discussed.
**Soil Protection Conference**
**May 25 2021 – 5.30h-7h CEST**
Virtual Conference on Soil Protection and the Building up of Organic Matter (Humus). To Register, please click here.
FFA2021 – Food System Renewal
We hope you enjoyed the high level discussions over the past month. If you missed any of the them, you can access the recordings by clicking on the image above. Check out the Members Section for an update of FCS news as given by our President Michael Prinz zu Salm Salm during the lunch time video chat!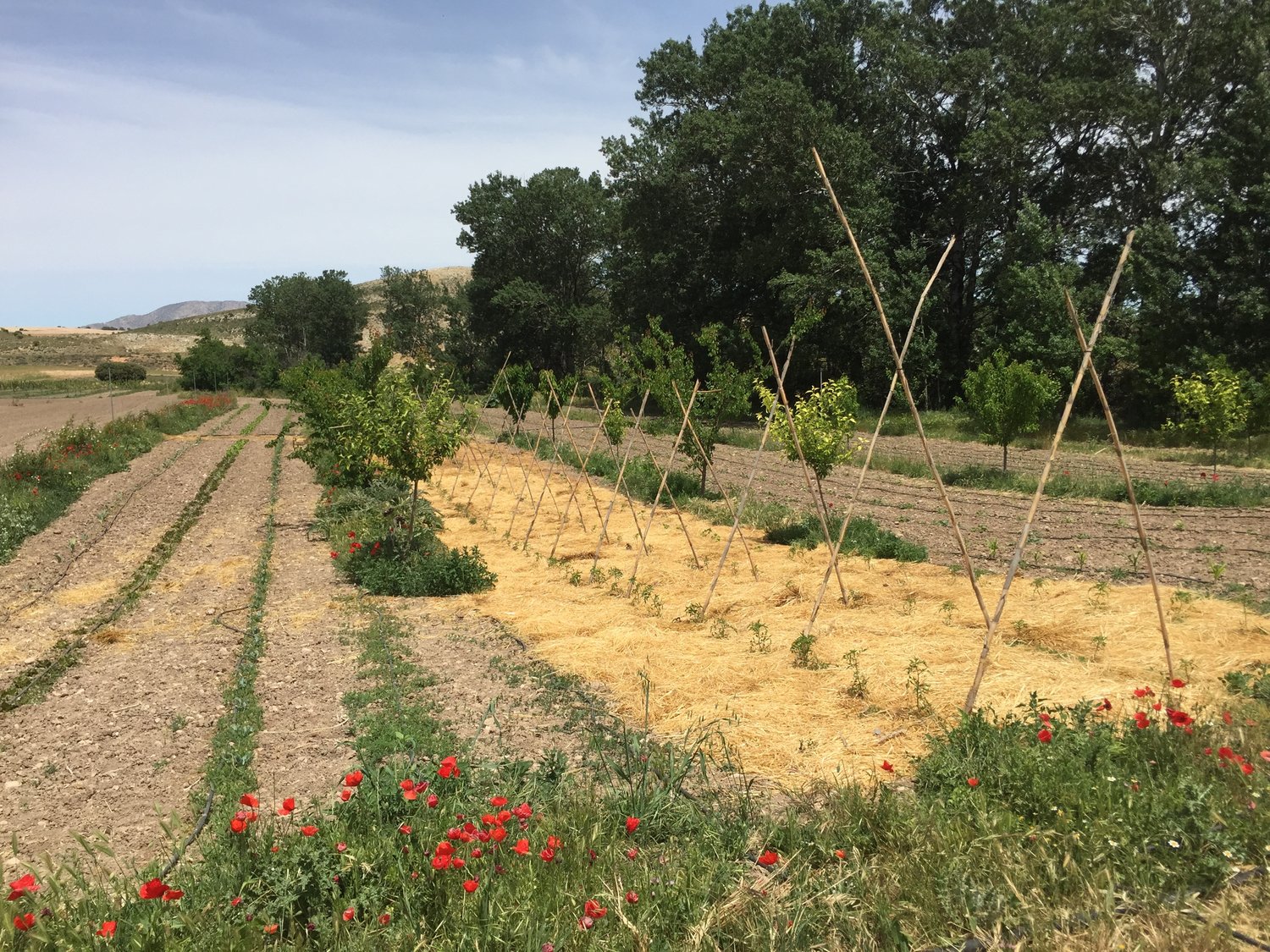 **2021 FAMIGRO Winner**
It is with pleasure that we announce that FCS member Alfonso Chico de Guzman has been awarded the 2021 FAMIGRO award for his La Junquera Regenerative Farm and Entrepreneurship HUB project. This is his second award of the year, having won the Soil Award also! The award for …
To our French speaking members:
Nous avons le plaisir de presenter l'étude que nous avons produite en association avec la Fondation François Sommer, l'OFB et l'AGPB. Cliquez sur l'image pour le lien permettant de télécharger.
Ce travail a l'ambition de servir de base scientifique à l'adoption de mesures favorables à la biodiversité dans le cadre de la réforme de la PAC.
Ainsi que de voir de telles mesures adoptées par le monde agricole , d'où l'implication de l'AGPB dans la rédaction du livre, nous aurons quelques sessions qui abordent le sujet. 
Nous vous invitons si cela vous convient à distribuer largement cette étude à qui de droit.
Des copies reliés sont disponibles sur commande pour 25 € + p & p. Veuillez envoyer un e-mail aux events(at)elo.org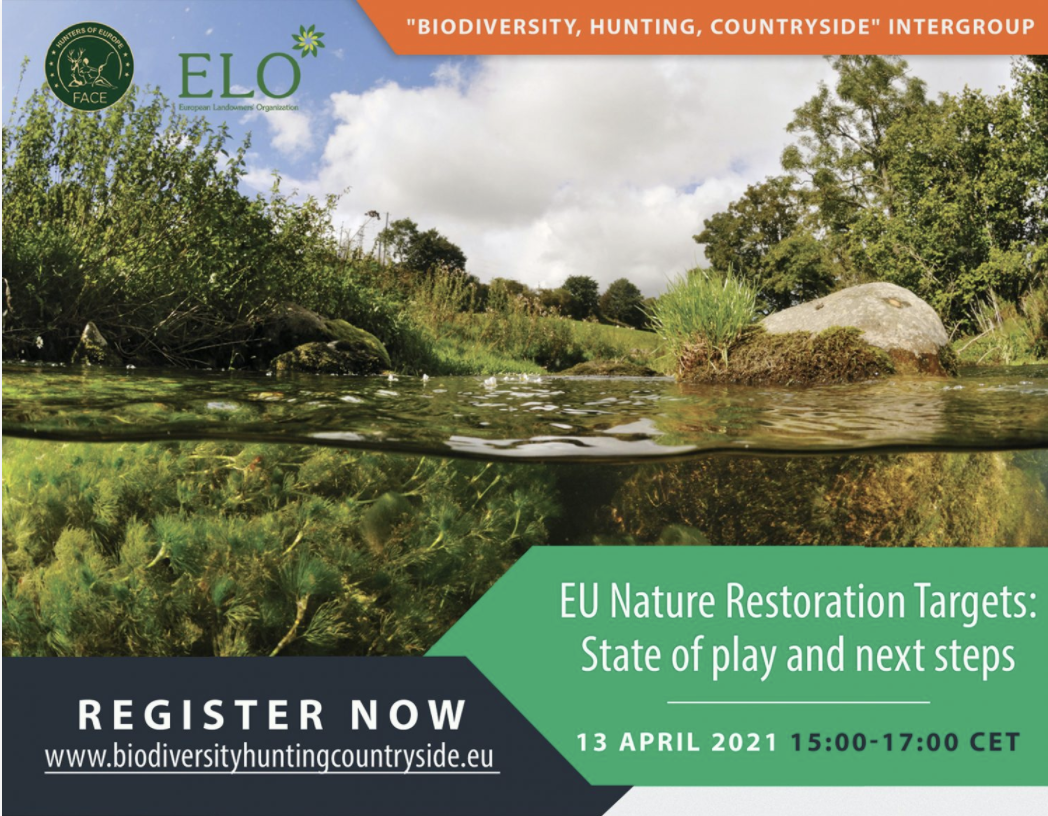 **INTERGROUP EVENT – EU Nature Restoration Targets: State of play and next steps**
**April 13 2021 – 15h-17h CET**
This event will discuss the EC's proposed approach and, in particular, the choice of opting for a binding target and evaluate the missing elements to improve the health and resilience of European rich ecosystems.
Further, it will address other key challenges such as what criteria should apply to decide whether an ecosystem is restored, how to restore degraded ecosystems at wider landscape level, how climate change will affect restoration efforts and what role community-based conservation will play under the new restoration targets.
Indeed, the involvement of local stakeholders is key to ensure that restoration can translate into countless successful initiatives across Europe.
For registration, please click here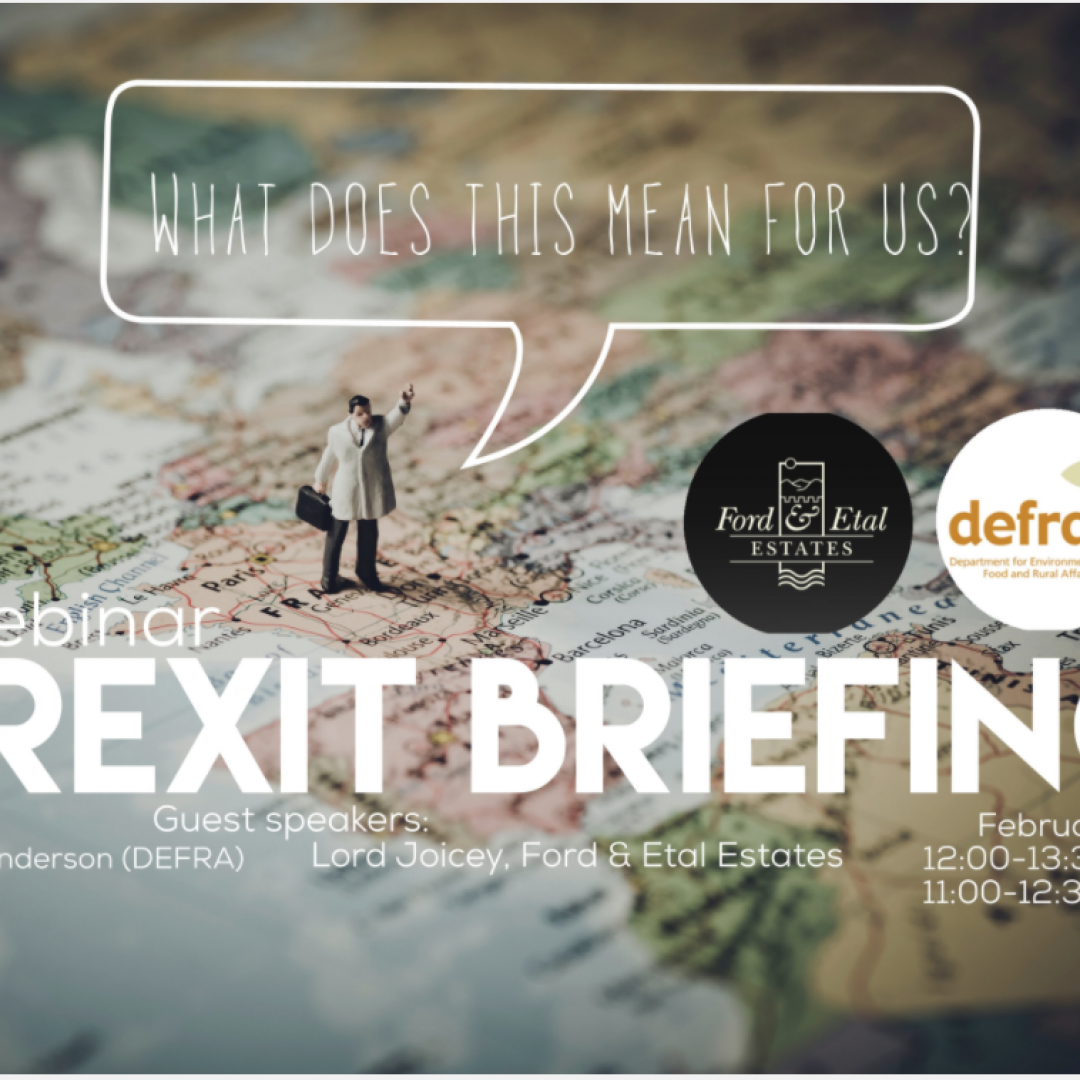 YFCS Webinars
To access the successful YFCS webinar on Brexit attended by many FCS members and an article written by our expert Michael Sayer, please login to the Members section top right.
The next YFCS webinar is planned for this June. For more information, please contact alberto.hermosel(@)elo.org
**REWARD Final Conference**
**April 14 2021 – 15h-17h CET**
REWARD : Raising Employability of Women through entrepreneurialRe Activities fostering Rural Development.
Join us as we discuss the economic and social situation of rural women and their experiences in the EU, our training system and the case studies that helped shape our project.
For registration, please click here 
YFCS announces the launching of the 2021 FAMIGRO AWARD.
Would you know of any young (under 40!) rural entrepreneurs who contribute to the evolution of our rural countryside in a social responsible and sustainable manner? For details on how to apply, please click
here
Voting has begun for the European Tree of the Year! (Feb 1-28)
Choose the tree that you believe has the most interesting story by clicking
here 
InnoForESt
, sustainable supply and payment mechanisms for forest ecosystem services, announces that 6 policy briefs generated from the D6.3 report are now 
available on the project website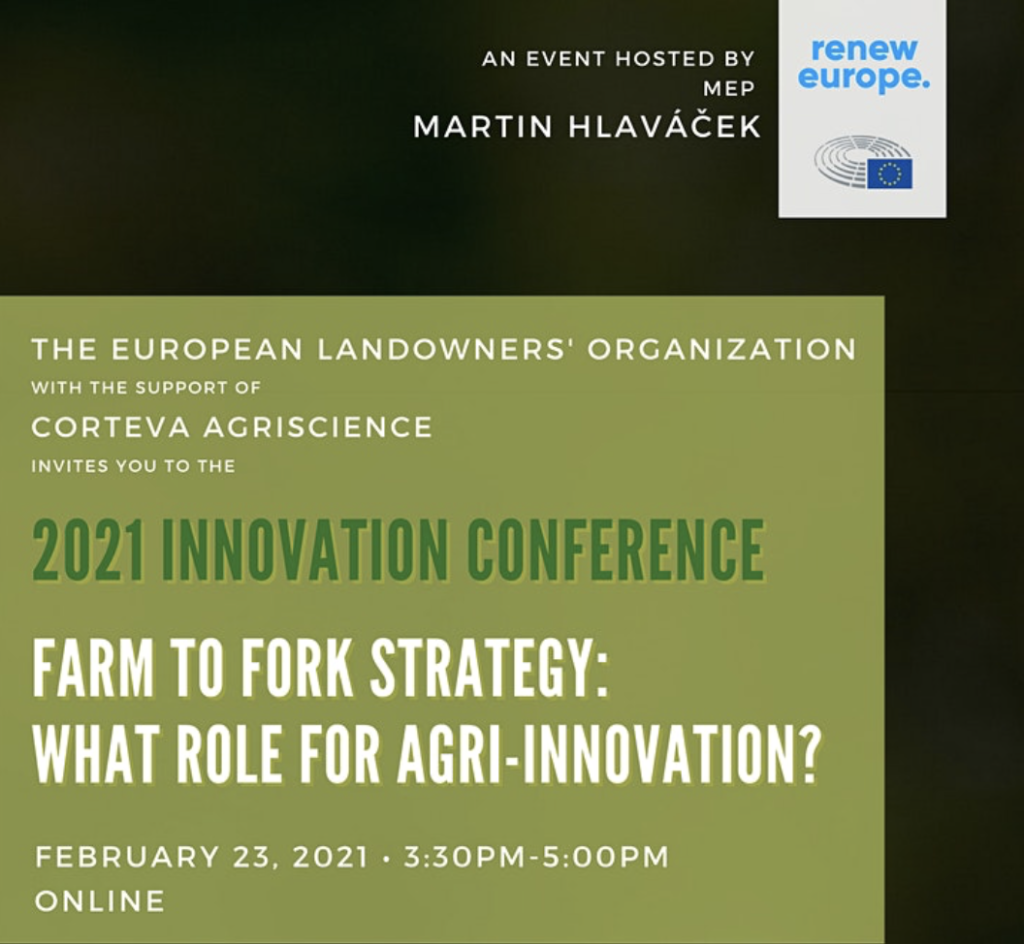 Innovation Conference: What role will and should agri-technologies play in the delivering of the F2F strategy?
Online: Feb. 23 at 3.30pm CET.
A new programme on GrandAit.tv (in French) that highlights the pleasures and diversification of nature in the countryside. Click on the link for a taste.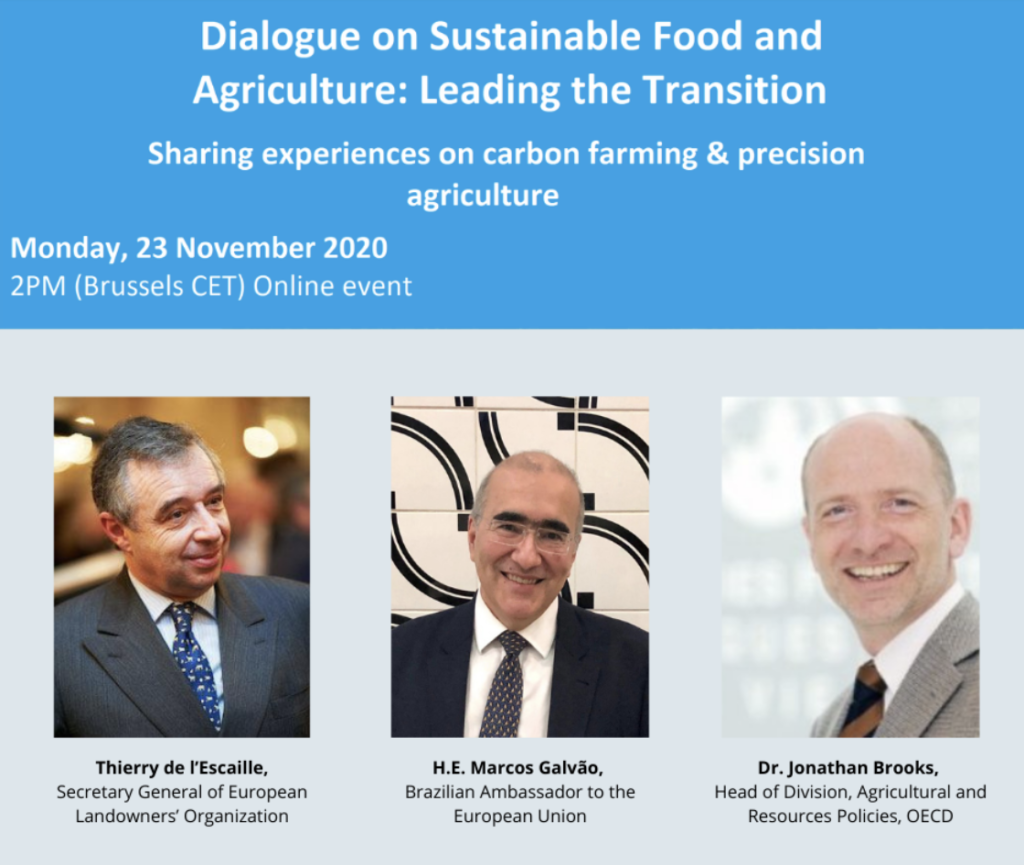 Apex-Brazil and the European Landowners Organization invite you to join the dialogue inspired by the Farm to Fork Strategy on Monday, 23 November, 2PM.   WATCH THE REPLAY HERE!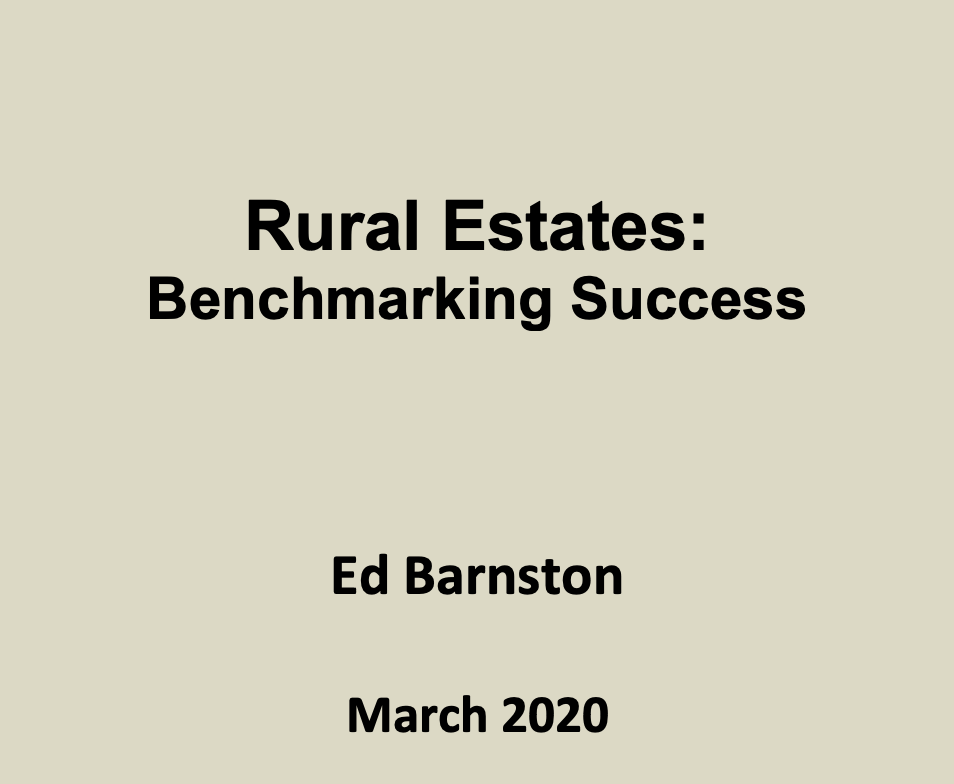 Ed Barnston from Barnston Estates visited many Friends' estates for his Nuffield thesis on Benchmarking Success. 
FFA Regional Online no 2
Rewarding Sustainability in the Food System. Was live on October 26, 2020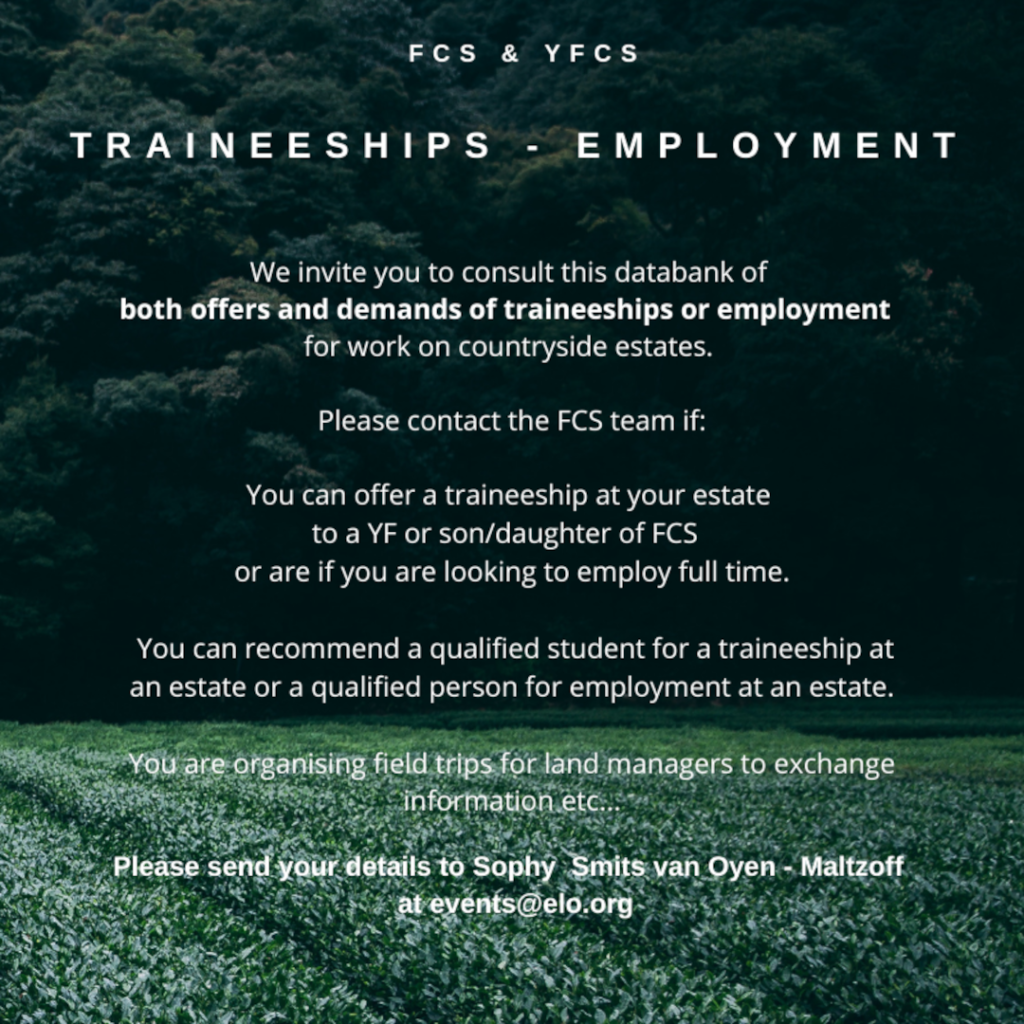 Please find here our publication of our Databank of Offers and Demands of Traineeships and Employment on Countryside Estates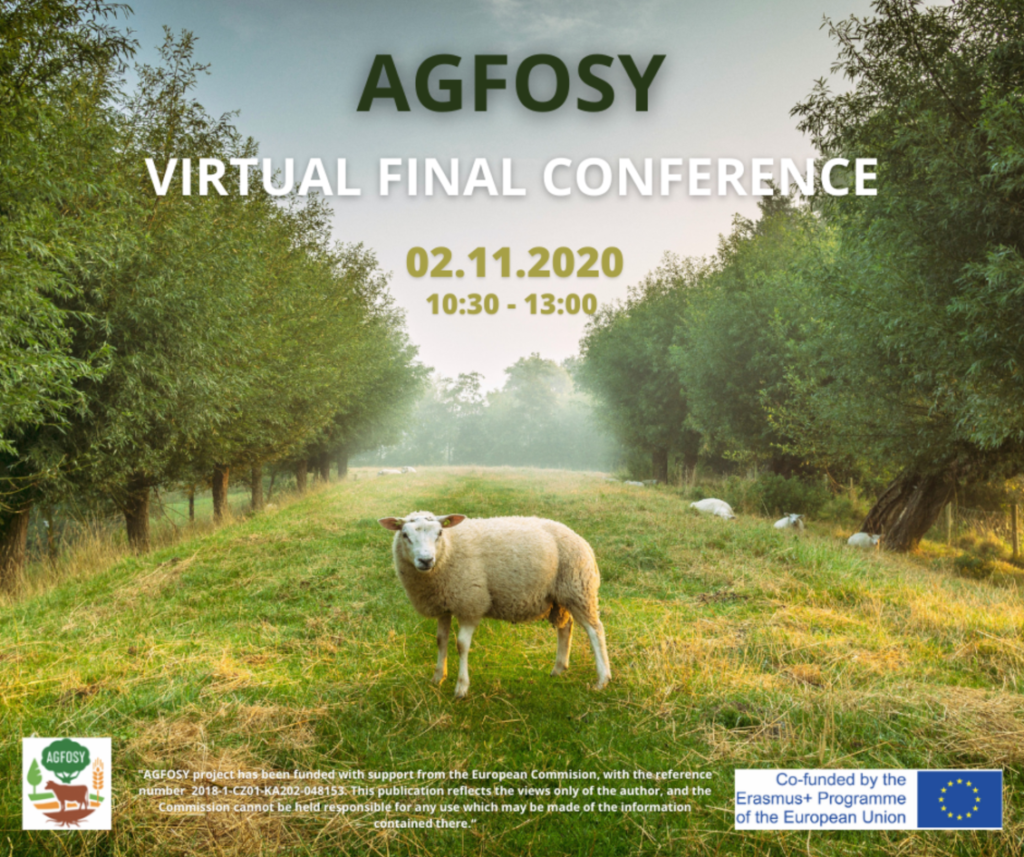 We hope you enjoyed the AGOFSY Final Conference. Please send your questions, comments and feedback to martin.fox[@]elo.org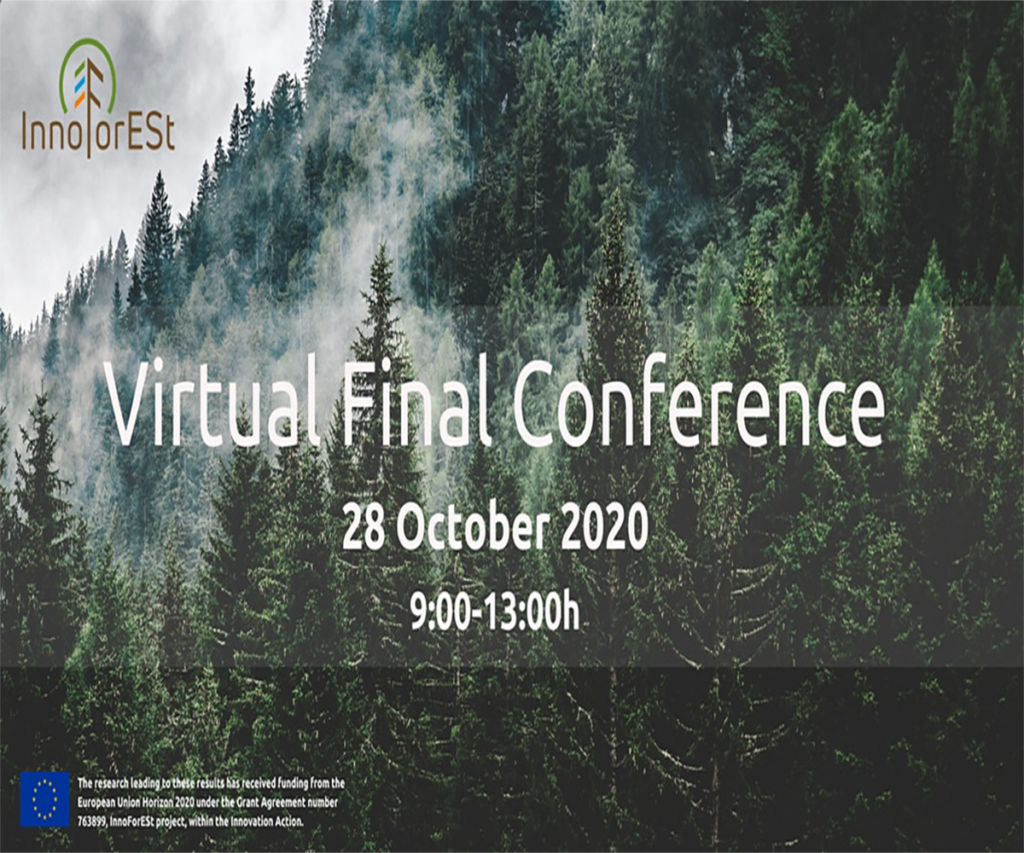 We hope you enjoyed the InnoForESt Final Conference. Please send your questions, comments and feedback to martin.fox[@]elo.org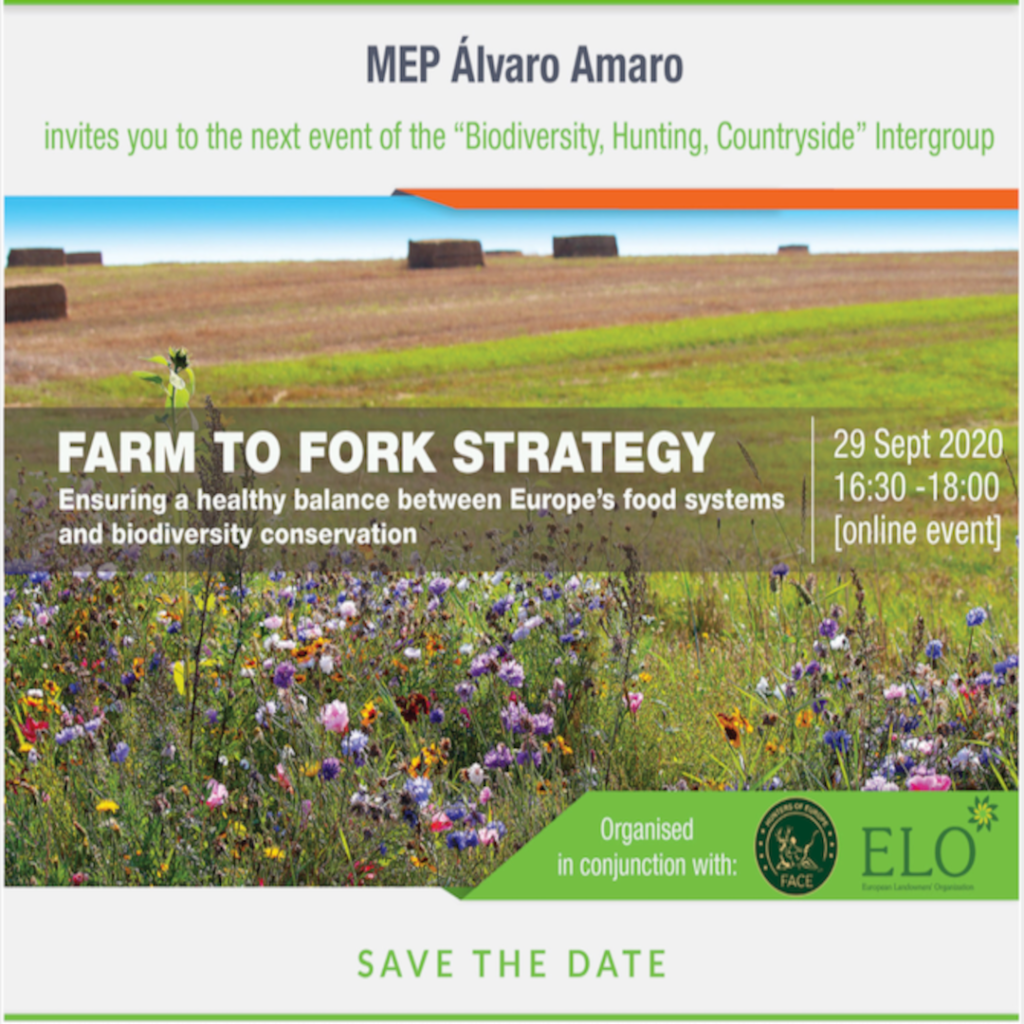 We hope you enjoyed the AGOFSY Final Conference. Please send your questions, comments and feedback to martin.fox[@]elo.org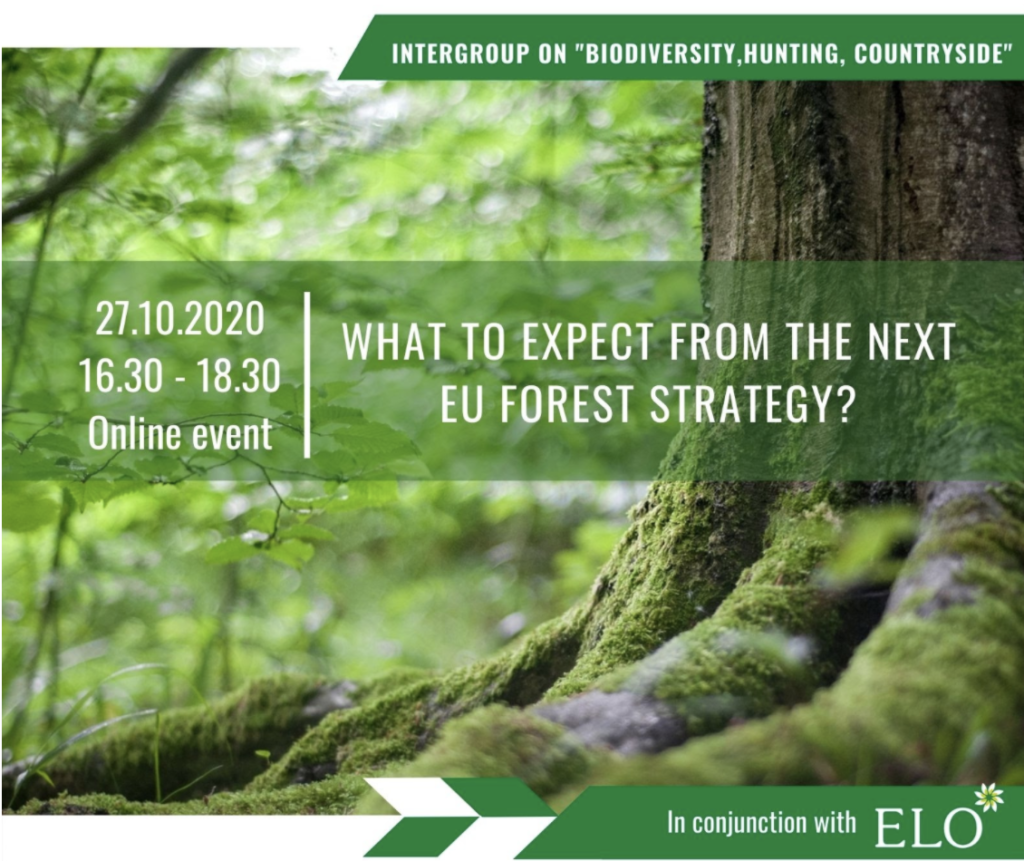 What to expect from the next EU Forest Strategy?
To replay the online event of the "biodiversity, hunting, countryside intergroup, please press here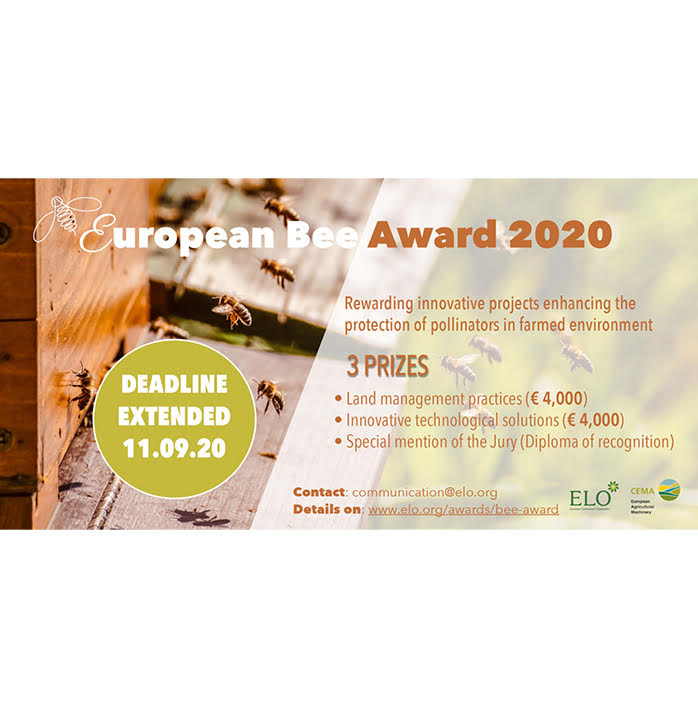 European Bee Award 2020
Applications are now closed. Watch this space for information about the Award Ceremony at the EP in Brussels this December
FCS UK February 2020  
FCS President Michael zu Salm-Salm, CEO Thierry de l'Escaille, Vice Presidents Ross Murray and Seger von Voorst tot….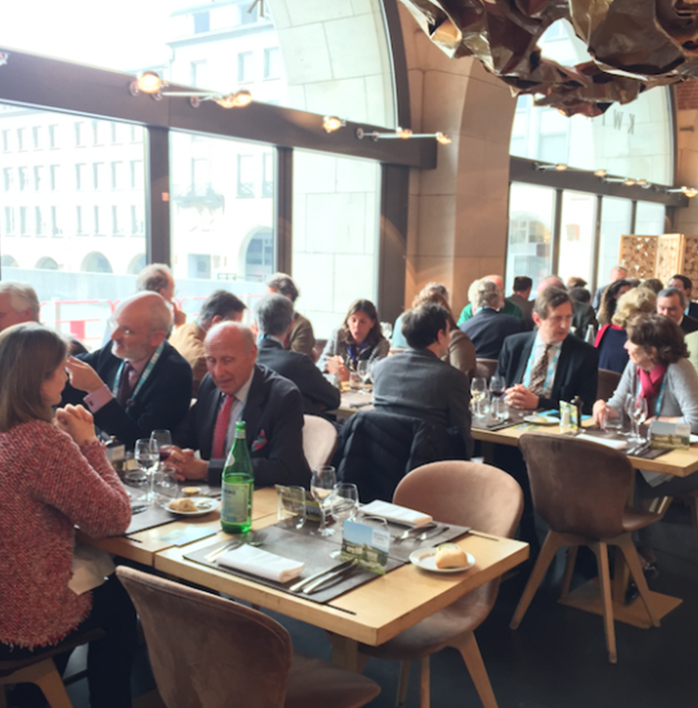 FFA 2019 FCS Lunch.
It was wonderful to see so many Friends at FFA 2019!  "I hope that tomorrow morning you will ask yourself what is possible in your life to make the transition real. You owe it to the #TheNextGeneration…Change is difficult, change is scary, but change is also vital" @JanezPotocnik22